Level 2 - ADVANCED Self-Help
October 16th -18th 2020

Lupton House - Brixham, Devon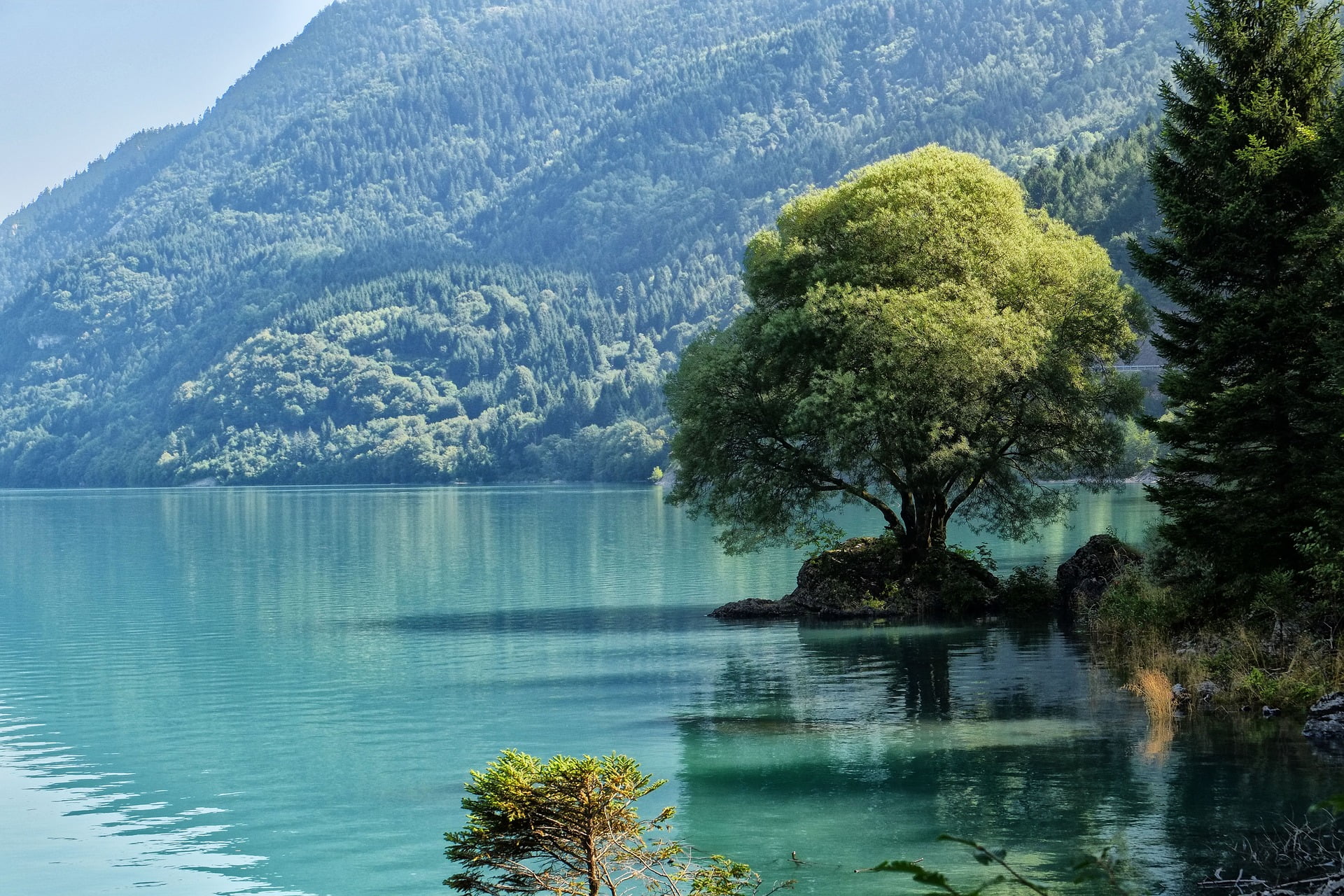 ADVANCED LEVEL 2: The Self-Help Level (Fri. 16th to Sun 18th Oct. - 9:30am to 5.30pm including lunch, teas and coffees)
The Self-Help Level - Intensive
For clients who have already completed levels 1 and 2 before, this level is designed to immerse yourself further in the Linda Bullock Technique™.
Level 2 empowers you and helps  you to make the changes you want to make to yourself and all areas of your life and by immersing yourself in the intensive ADVANCED Level 2 program you will gain an even deeper understanding of how to communicate and analyse:
The current state of your emotions.

Your confidence and your strengths and weaknesses.

Whether you are a balanced person and how to fix the imbalances

If you have found the peace you need in life and what's preventing you getting it

You can take a look at your home life, your work life and your social life and decide if you want to change any of them and how to do that.

 
And if you wish, you can navigate your mind using The Linda Bullock Technique™ to discover your future.

Ultimately you will discover the multiple levels that make up the magnificent you.

So then, you can know who you really are, rather than accepting and being the person who people and life's circumstances have made feel you are.
Take control by learning how to make the changes to your life that you want to make, easily and simply with the Linda Bullock Technique™.
Past, present and future are all there for you to access and for you to change if you choose.
Immerse yourself in The Linda Bullock Technique™ with the ADVANCED Level 2 program
Total Cost for 3 full days of ADVANCED Level 2
£195*
(including materials, coffee/tea and a light lunch)
*subject to availability
If you have to cancel...
Cancellation: Of course you are free to simply cancel at any time up to Aug 30th 2019. In that event we will refund your money in full, less an administrative charge of £30.
Or you can request a credit note that locks in your discounted ticket price and your place at a future ADVANCED Level 2 event, held in the UK (admin charge for this £10).
Refunds for cancellation after Aug. 30th and up to Sept. 13th 2019 are entirely at our discretion. 
With a long history dating back to Doomsday records of 1086, Grade II listed manor Lupton House in South Devon has been used for many purposes over the years.  It's been a family home, a base for American forces in WWII, a hotel, and a number of schools.
Laying empty since 2004 however, the building had become derelict and in desperate need of attention.  And this is the way it may have remained. Until in 2009, a group of local people passionate about keeping the house and its grounds in the local community got together to take on the challenge of renovating it.  
Today there's still much to do, but already it's a popular wedding venue and the house is a successful well-being and events centre.
Lupton House, Brixham Road, Churston Ferrers, South Devon, TQ5 0LD
By Rail: Depending on where you arrange your accommodation, the nearest main line station to Lupton House is in Paignton which is adjacent to the bus station. Buses can also be caught from near Newton Abbot and Torquay train stations.
By Bus: The number 12 bus, which runs every 10 minutes during regular hours will drop you at the entrance to the driveway to Lupton House (see picture below) It can be caught from numerous stops running from and to Newton Abbot, to Torquay, Paignton, Churston Ferrers (near Lupton House) and Brixham.
There is a 10-minute walk from the bus stop down the driveway to the house.
By taxi: Taxi ranks are located outside Newton Abbot, Torquay and Paignton (the nearest) train stations.
By Road: Take the M5 to Exeter where it becomes the A38 until it branches off to Torquay on the A380. The A380 continues past Newton Abbot, along the newly opened South Devon Highway (bypassing Kingskerswell) and you need to remain on the A380 as it becomes the Torbay Ring Road up Hamelin Way, towards Brixham.
Remain on the ring road, following sign posting for Brixham. The A380 becomes the A3022 at Tweenaway Cross (near Paignton Zoo). Keep following the signposting for Brixham as you pass through Churston Ferrers. 
Passing through Churston Ferrers (A3022) you'll notice the turnoff for the Kingswear to Dartmouth Ferry. It's VERY important you do NOT take that turn off.
Your SATNAV will WANT YOU TOO! Unfortunately, your satnav will take you to a remote and locked gate to the Lupton Estate. Big mistake! Don't do it!
Remain on the main road (A3022) for Brixham. Once you have passed the Farm Shop and Go Kart entrances keep a sharp eye for entrance to Lupton House, dominated by the Lodge buildings and a wooden shelter bus stop (pictured below), which will be on the right hand side.
Take the drive all the way down to the House. Go slow.... the Devon potholes are a famous feature of this driveway!
Here's the entrance to Lupton House on the Churston Ferrers to Brixham Road (A3022)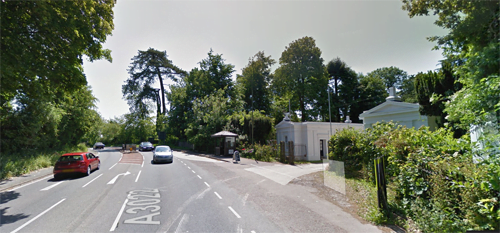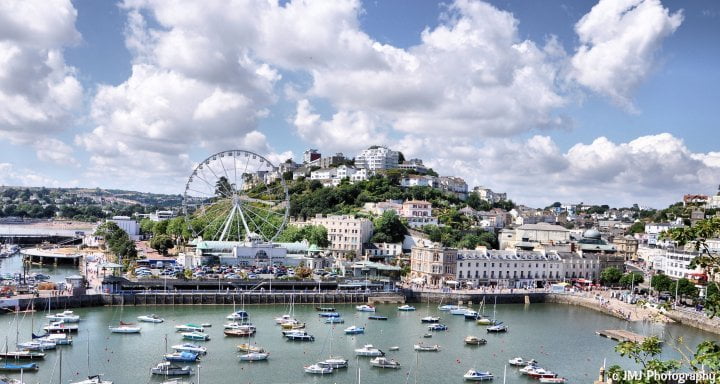 This is the English Riviera!
No shortage of places to stay to suit every taste and every budget. Too much for us to cover here. 
Here's a link to the official English Riviera Website... 
http://www.englishriviera.co.uk/
And to Trip Advisor if you want to check out visitor reviews..
https://www.tripadvisor.co.uk/
Why not plan to spend a few extra days before or after the LBT seminars for extra rest and relaxation in a beautiful part of the world?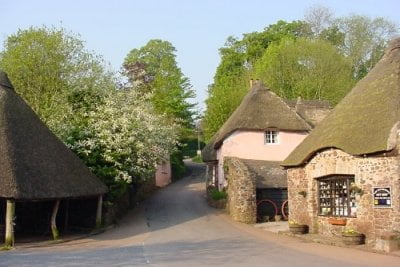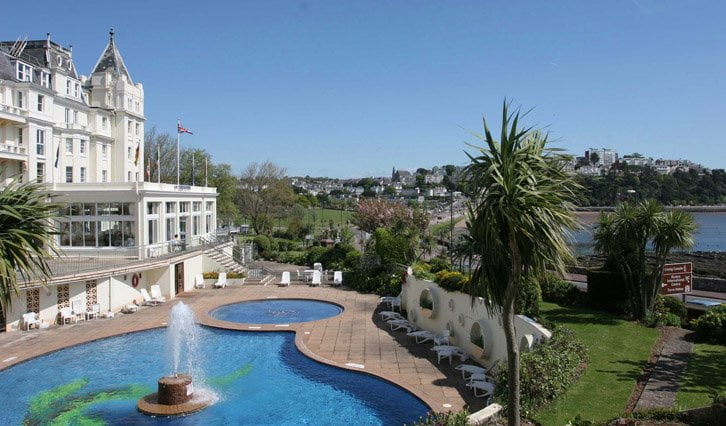 Copyright 1985-2019 - The Linda Bullock Technique™  - All Rights Reserved